EUL student clubs organized a series of events on campus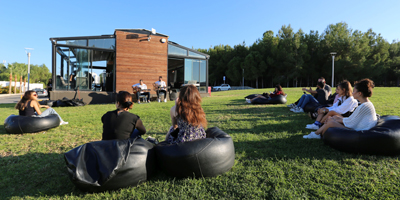 As part of the activities initiated by the European University of Lefke (EUL) Social and Cultural Activities Center, Dance Performances and Music Concerts were held on the EUL campus.
Dance performances and music concerts reflecting different cultures in the activities prepared with the contributions of student clubs, which are active in order to encourage students to use their spare time according to their interests, to gain the habit of resting and having fun, and to participate in cultural and artistic activities, were met with great interest from the students.
In the event where different cultures came together, the students had the opportunity to enjoy the beautiful and sunny weather.