EUL students took a nature walk in the Lefke Region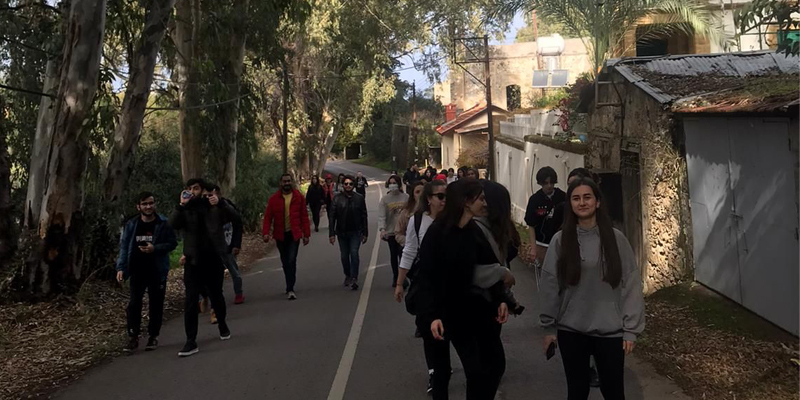 A nature walk was organized for students in the Lefke Region by the European University of Lefke (EUL) Social and Cultural Activities Center and Nature Club. The nature walk, which aims to introduce the beauties of the region to the students, to create the opportunity to do sports regularly and also to increase the love of nature among the students, was held with intense participation.
Lefke Miner Statue was visited during the nature walk
The students, who had the opportunity to see the unspoiled natural beauties and orange groves of Lefke during the nature walk, breathed the fresh air of green Lefke. As part of the walk, the Lefke Karadağ region, where trains and locomotives used in the CMC period are exhibited, and where the Lefke Miner Statue is located, was visited. On the walking track that continues on the route of Lefke Pond, the students expressed that they were amazed by both the historical and natural beauties of the places visited within the scope of the program, as well as having a very nice day thanks to the walk, where they had the opportunity to explore the natural beauties directly.