EUL will introduce Cyprus Culture to New Students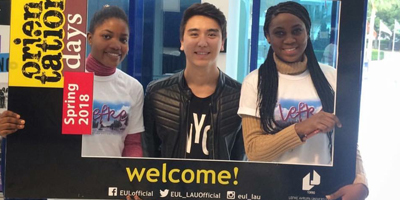 Orientation Program prepared for foreign students newly enrolled at the university during the Spring Semester 2017-2018 organized by European University of Lefke (EUL) External Relations Directorate started with     reception.
Many different activities are included into the "2017-2018 Academic Year Spring Semester Orientation Program" which is organized in order to facilitate the process of adapting students to the university and the TRNC.
In the program which will provide the opportunity of visiting faculties and getting information about the departments from academicians informative seminars will also be organized for students by the Students Deanery, the External Relations Directorate and the International Student Club.
On February 21, students will be given information and visit the historical, natural and cultural sites of Lefke and Güzelyurt and Nicosia and Kyrenias on February 24 and Lefke nature walk will be held on Sunday, February 25, to promote Northern Cyprus to students.
Within the scope of orientation program which will take place between the dates of 19-25 February the Cyprus Culture Night will be held on February 23, and all new students and parents will be served a special meal of Cypriot cuisine.