Hablemitoğlu made some statements on the Occasion of World Social Work Day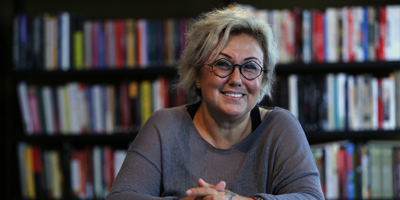 Social Work is a Profession which Advocates Social Justice and Change
Head of European University of Lefke Department of Social Work Prof. Dr. Şengül Hablemitoğlu made some statements on the occasion of World Social Work Day which is celebrated on the third Tuesday of each March by International Federation of Social Workers.
Hablemitoğlu pointed out that, just like every year the theme of the day was determined as "Supporting Social and Environmental Sustainability" and added that "The aim is to emphasize the effectiveness of combining social, cultural, civil and environmental rights with a profession that advocates social service, social justice and change".
It is intended to raise awareness of environmental degradation with social services
Hablemitoğlu said that the purpose of social work is to tell the world the direction of "eco-social service" with a rights-based approach that takes into account the ecological dimension of sustainable development and emphasized that it is intended to support environmental sustainability by including the ecological dimension of social work in the application and social work education in the area. Hablemitoğlu said that             "It is also intended to raise awareness of the responsibility for planning and implementing interventions that may result from the harm that social disruptions have on human life.
It is aimed to describe the remedial actions with a social work point of view
Hablemitoğlu pointed out that, it is aimed to question how ecological problems and related inequalities affect the lives of people with the contributions of social services, and to describe the protective, preventive and remedial actions to the world for a whole year with a social service point of view. Hablemitoğlu finally said that, "As the Department of Social Work, we will strive to keep this topic on our agenda by planning various activities in our practices and in our courses with our students."