Leadership Theories and Concepts were discussed in the seminar held at EUL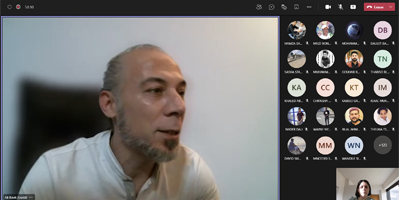 A seminar on "Leadership" was held by the European University of Lefke (EUL) Faculty of Economics and Administrative Sciences, Department of Business Administration. The seminar was attended by Asst. Prof. Dr Ali Bavik from Macau Institute for Tourism Studies.
The theme of the seminar was to support students to develop their leadership skills and to make them aware of leadership conceptualizations. The session aimed to present leadership theories and effective leadership concepts while addressing specific leadership challenges and practical issues.
"The importance of being a good leader in the business world today was discussed at the seminar"
During the seminar, an interactive presentation was made using the student-centered teaching technique. Dr. Bavik talked about the characteristics of a good leader and discussed what students should do to acquire these characteristics, what being a good leader will bring them and related issues. At the same time, the importance of being a good leader in the business world today was also discussed.
The seminar was greeted with interest by the students and many questions were asked to Bavik. At the end of the seminar, students expressed their satisfaction with the event. In line with the feedback received from the students, an efficient and beneficial event was held.