Online Seminar at EUL: Effective Communication at Workplace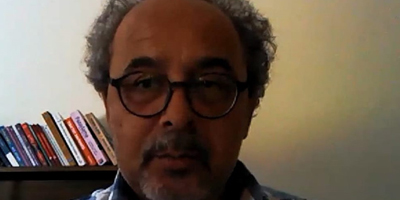 An online seminar on "Effective Communication in the Workplace" was organized by the European University of Lefke (EUL) Faculty of Economics and Administrative Sciences, Department of Business Administration. The seminar was held by Asst. Prof. Dr. Tahir Yeşilada.
In the seminar, which was held digitally with remote participation, the basic elements of effective communication in business life as well as general communication theories in terms of social interaction were evaluated. Emphasizing that the establishment of effective communication channels in the workplace is also extremely important in terms of corporate performance, Yeşilada stated that dynamic work conditions require the development of versatile communication skills in employees.
In the seminar, which emphasized the importance of considering the basic communication rules such as active listening, developing empathy, effective use of body language, image management and mutual trust for effective communication, the seminar also made evaluations about the digital communication channels that became more important during the pandemic process.
In the seminar, where questions from the participants were also addressed, it was pointed out that effective communication in the workplace is not only an important factor in reducing potential conflicts, but also in terms of customer relations, profitability, team efficiency and employee loyalty. In addition, it was evaluated that a business environment that communicates effectively facilitates the expression and understanding of the needs and consequently increases the participation and performance of the employees and thus, creative and innovative thinking and customer relations can be developed.