"Physiotherapy Practices on Peripheral Nerve and Tendon Injuries in the Hand" Workshop held at EUL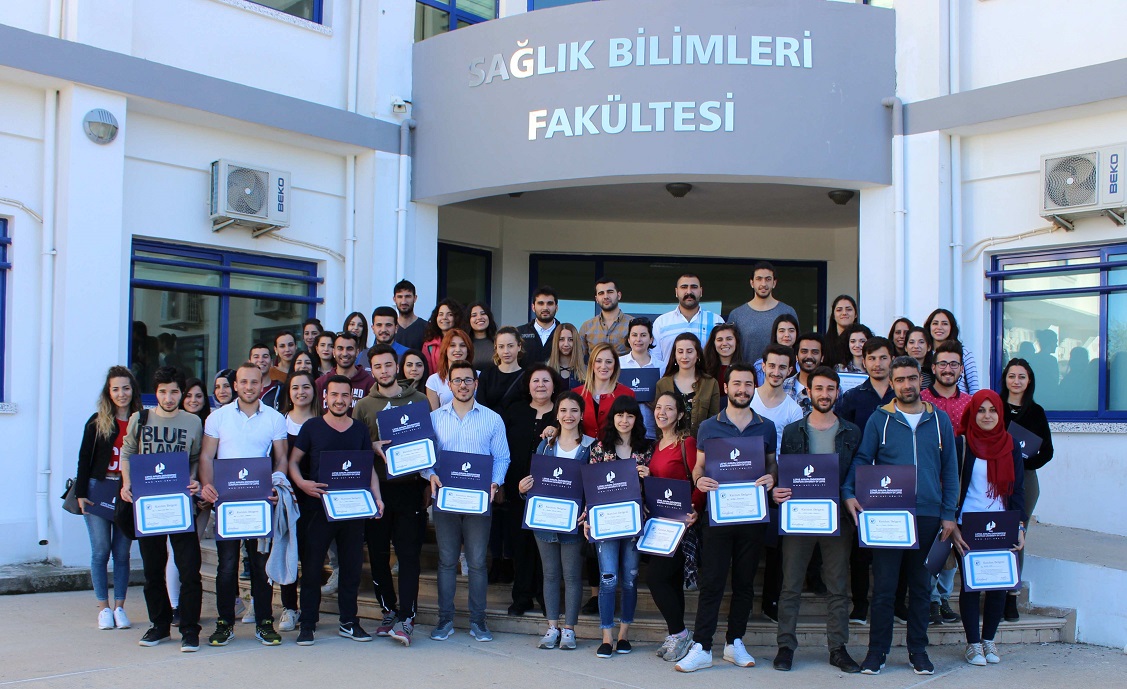 Hand Exercises given by Physiotherapists are of Importance
European University of Lefke (EUL) Faculty of Health Sciences Department of Physiotherapy and Rehabilitation organized a workshop themed "Physiotherapy Practices on Peripheral Nerve and Tendon Injuries in the Hand".
The workshop which took place at EUL Faculty of Health Sciences Department of Physiotherapy and Rehabilitation Treatment Exercises Laboratory, lasted for two days. Expert Physiotherapist of Private Hand and Microsurgery Hospital Firdevs Kul attended the workshop as a speaker. Graduate Physiotherapists and 4th year students of Physiotherapy and Rehabilitation Department attended the workshop where theoretical information was given by the instructor and practices were conducted with the participant groups.
The subjects "Hypothetical Information" and "Physiotherapy Evaluations" were analyzed on the first day of the workshop, and "Treatment Practices" and "Literature Studies and Discussion" on the second day.
Kul: Our hands are our most vital organ which represents or personality and soul.
Kul said that "Our hands are our most vital organ which represents or personality and soul, helps us to maintain our daily life activities and professions with very fine skills, and senses" and added that because our hands are the most used organ in everyday life, the risks of injuries are more frequent. Kul stated that the hands should be treated surgically or conservatively in cases of   traumatic fractures, suturing after the fractures, tendon and nerve injuries, nerve compression, congenital anomalies, burns, some rheumatic diseases, and in many cases in cases of trauma fracture in hand. Kul pointed out that the patients are treated with physiotherapy and rehabilitation and surgical treatment approaches depending on the degree of injuries and added that "In this period, the goal is to return the patient to a level of functional activity before re-injury, and it is therefore necessary and necessary for the patient to be immediately involved in the rehabilitation process".
Kul stated that the treatment process is long and requires patience, and that the patient's treatment should be done by specialized doctors and physiotherapists in this field and added that "For example, a fine-stitched nerve thinner than hair,  requires long-term rehabilitation of the nerve after it is under control without harming it under a microscope. This matter requires sufficient knowledge, experience and meticulousness of the physiotherapist".
Kul stated that, nerve and tendon rehabilitation, which is the main topic of the workshop, were addressed and added that early movement, sensory evaluation and sensory training are very important in injuries. Kul also said that, "Particularly early movement which is started in tendons after two or five days of the surgery in the tendons is very important, the treatment process is slow and careful and the patient can return to work and daily life activities after 2-2.5 months" and added that physiotherapy and rehabilitation agents (hydrotherapy, ultrasound, electric stimulation, massage, etc.) were utilized during this period and that movement limitations and stiffness could develop in hand joints in the patient after surgery. Kul pointed that in these cases, splints, measurements and evaluations made from suitable thermoplastic materials are made to re-open the stiffness of the joints. Kul said that, "With these devices it is aimed to regain the joint movements and strength of the muscles when the hand is properly positioned. Hand exercises given by physiotherapists have a very important role in providing muscular strength in this period" and added that the features of the exercises are very important and that the exercises are specially designed and that these are also valid for nerve injuries.