SABAK has accredited the EUL Physiotherapy and Rehabilitation Department for five years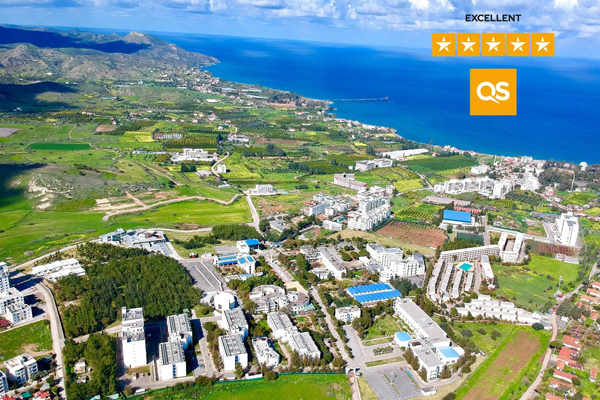 The European University of Lefke (EUL) has added a new development to its academic portfolio. EUL's Faculty of Health Sciences, Physiotherapy, and Rehabilitation Undergraduate Program was accredited by the Accreditation Board for Health Sciences Education Programs in Turkey (SABAK), which continues to achieve success in terms of accreditation, which is the certification of the quality of education by international independent accreditation organizations.
SABAK, which was established with the aim of contributing to the improvement of the quality of health sciences education in Turkey by conducting accreditation, evaluation, and information studies for health sciences education programs in different disciplines and operating as an independent association, has accredited the Physiotherapy and Rehabilitation undergraduate program for five years.
Meriç "The accreditation of the department for 5 years is a great success"
Head of the Department of Physiotherapy and Rehabilitation Asst. Prof. Dr. Aydın Meriç stated that as the Department of Physiotherapy and Rehabilitation, the SABAK application was initiated by an accreditation authority in order to demonstrate the evaluation and external quality assurance process that measures whether the academic and field-specific standards predetermined in a particular field are met by the program.
Meriç stated that the evaluation of the process was carried out with the participation of the faculty members and staff of the department during the visit by the SABAK Evaluation Committee and also stated that the accreditation process continues as a result of the studies carried out in the department with the acceptance of the evaluation report prepared by the SABAK Board of Directors.
Meriç said, "After the visits and examinations carried out by SABAK at our department, as a result of the evaluations made by the Accreditation Board of Health Sciences Education Programs, it was reported that our department was entitled to receive an accreditation certificate between 20.03.2023-30.09.2028 (5 years)" and emphasized that it is a great success for the department to be accredited for 5 years.
Meriç concluded his words by saying, "As the Head of the Department of Physiotherapy and Rehabilitation, we would like to thank our academic and administrative staff for their devoted work in the accreditation process, our students who actively participated, our stakeholders who supported our processes, the SABAK Evaluation Committee and Board of Directors, and our Rector Prof. Dr. Mehmet Ali Yükselen for his support."