Scientific book from EUL academician Debreli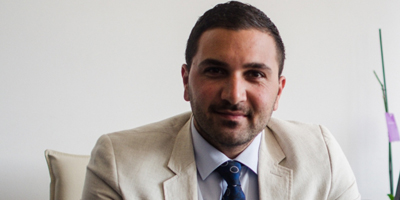 European University of Lefke (EUL) Academician and Head of Foreign Languages Education Department Assoc. Prof. Dr. Emre Debreli's book "Critical Pedagogy in ELT: Reunderstanding the Teacher Roles" was published by Nobel Academic Publishing, an international publishing house. 
A valuable resource in understanding the language teaching profession
Debreli stated that in the book he co-authored with Büşra Müge Özdil, they discussed the concept of critical pedagogy (CP) and its connections with general education and especially English Language Teaching (ELT) education. Debreli pointed out that this discussion encompasses the theoretical foundations of critical pedagogy as well as its role in education, and is demonstrated by expanding the critical pedagogy-English teaching relationship. Stating that they focus on the roles of teachers discussed in the field of language teaching in the book and how they are influenced by critical pedagogical theory, Debreli drew attention to teachers as passive technicians as teachers, reflective practitioners as teachers and transformative intellectuals.
Debreli noted that the book is a valuable resource for understanding the language teaching profession, which requires a careful analysis of social, cultural and historical realities that affect the profession as well as the changing roles of language teachers.