Success that makes EUL Faculty of Education proud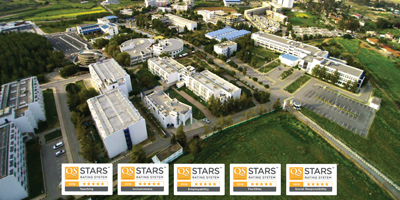 3 new programs received accreditation
European University of Lefke continues to certify the quality education it gives to its students by international and independent accreditation organizations.
Teacher Education Programs Evaluation and Accreditation Association (EPDAD), which is registered by the Higher Education Quality Board in Turkey and is an authorized and independent institution in this field, European University of Lefke Dr. Fazıl Küçük Faculty of Education decided to accredit the Classroom Teaching, Guidance and Psychological Counseling and English Language Teaching Departments.
EPDAD evaluated these three programs under 7 headings.
1. Planning, implementation and evaluation of teaching
2. Teaching staff
3.Students
4. Faculty-School Collaboration
5. Facilities, Library and Equipment
6. Management
7.Quality assurance
The "Self-Assessment Reports" prepared under seven headings of the relevant three sections were presented to EPDAD with the evidences, after the evaluation of the file made by EPDAD itself, a three-day virtual assessment visit was made between 22-24 March 2021. In this virtual evaluation visit, the EPDAD committee held separate meetings with the faculty dean, the heads of the relevant programs, faculty members, research assistants and students, and carried out the necessary evaluation process.
Dr. Fazıl Küçük Faculty of Education Dean Prof. Dr. Oğuz Karakartal stated that, last year, Special Education, Guidance and Psychological Counseling, Classroom Teaching and English Language Teaching Departments received EPDAD accreditation, and EUL and stated that they are proud of the registration of their education quality as Dr. Fazıl Küçük Faculty of Education. Saying that university means a synthesis of "tradition, experience, knowledge, academic wealth and quality" Karakartal stated that he is proud to see that the European University of Lefke and its faculties have realized this synthesis and that this has been approved. I would like to thank Prof. Dr. Mehmet Ali Yükselen, the university administration, our colleagues and our students ".