Tourism professionals shared their experiences about the sector with EUL students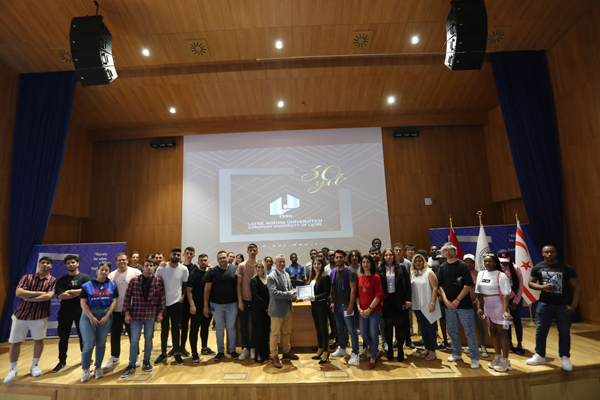 European University of Lefke (EUL) School of Tourism and Hotel Management organised a "Career Day" event. Human Resources Manager Sabahattin Yıldız and Human Resources Staff Gamze Kaya from Limak Cyprus Deluxe Hotel-Bafra authorities attended the event as speakers.
Lecturers from the School of Tourism and Hotel Management, Gastronomy Department, and Tourism Management Department students participated in the event. In the event, Limak Cyprus Deluxe Hotel managers gave detailed information about the hotel to the students by making a visual general presentation and presentation of the hotel.
In addition, at the career day event, students were informed about the opportunity of an internship to apply the theoretical subjects they have acquired in their education and the contribution of an internship in different departments of the hotel to their faster adaptation to business life after graduation.
Head of Tourism Management Department Asst. Prof. Dr. Meltem Köksal shared the following information about the career day: "Our aim is to bring together our students and important representatives of the tourism sector and to provide our students with the opportunity to do internships in corporate enterprises."