Controlled Technology Usage is of Importance in Children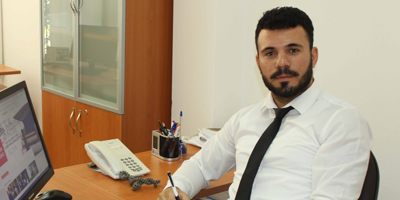 EUL Academician Portakalcı, gave Information about the conscious Technology usage of Children in Summer Holiday
European University of Lefke (EUL) Faculty of Communication Sciences Department of Public Relations and Advertising Academician Assist. Prof. Dr. Mustafa Portakalcı touched upon the importance of controlled technology usage in children and made some statements on the subject.
Portakalcı said that "Technological tools are important as an indispensable part of life in terms of daily activities, psychology and education, especially the development of individuals". He also stated that, it is important to note that with the arrival of the summer period, children are spending most of their day at home, and that some children may spend a lot of time with unlimited technological tools and for children this may cause many problems, especially communication disorders.
The use of technology for hours by the children affects intra-familial communication negatively.
Portakalcı emphasized the importance of controlling children who are the followers of online games in the virtual environment, hours of computer-based violent games during summer holidays and the entry into inappropriate sites and added that in this sense parent have great responsibility as the usage technology for hours can cause addiction as well as negative communication within the family.
Portakalcı said that, "As is known, new visual effects and action computer games on the market can attract children's interest", and added that while children spend the most part of their vacation at home, they spend their daytime hours using computers, television and mobile phones, using technological tools. Furthermore, Portakalcı stated that the parents should try to consider the harms of technology addiction and emphasized that they should be aware of raising their children in a way which they can meet their own needs and in a way which they can gain experiences about life which is vital in terms of psychological and social development of their children.
Portakalcı emphasized that while technology use and games are fun for children, it is important for parents to keep their children protected from inappropriate sites and to keep up with their children and be informed about it.