"22 November Dentistry Day" celebrated on its 112th anniversary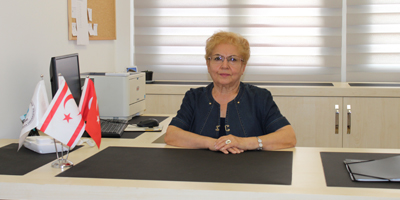 Dean of the European University of Lefke (EUL) Faculty of Dentistry Prof. Dr. Bengül Yurdukoru made a statement on the occasion of "22 November Dentistry Day" and stated that the 112th anniversary of Modern Dentistry is being celebrated on 22 November Dentistry Day and Community Oral Week.
Yurdukoru said "The reason why November 22 is accepted as the" National Dentistry Day "is the starting date of the establishment process with the Dental School". Ziya Cemal Büyükaksoy stated that it was accepted as November 22, 1908 on the basis of the record that the dentistry school budget was sent to the Ministry of Education in the minutes book of the Faculty of Medicine Teachers' Council. Expressing that Modern Dentistry started in 1933 with the establishment of Istanbul University Faculty of Medicine Dental Medicine School, Yurukoru said that more qualified dentists than the dentistry faculties, whose number has increased until today, have started to graduate.
Equipped dentists are trained thanks to the advanced clinical infrastructure of EUL
Yurdukoru said that the week, which includes November 22nd, is celebrated as "Community Oral Dental Health Week" and this week, as well as determining a topic for the dental health of the society every year, expressing professional problems, raising awareness of the society about oral and dental health, placing the idea of preventive dentistry. and that various activities were held to raise public awareness about dentistry services.
Yurdukoru stated that EUL Faculty of Dentistry continued its education in order to train young healthcare professionals for the dentistry healthcare staff in the 3rd academic year, and that they trained well-equipped Dentists to adapt to the era thanks to their advanced Phantom Simulation and Preclinical Laboratories as well as their advanced clinical infrastructure.