"4th Documentary Cinema Days" held at EUL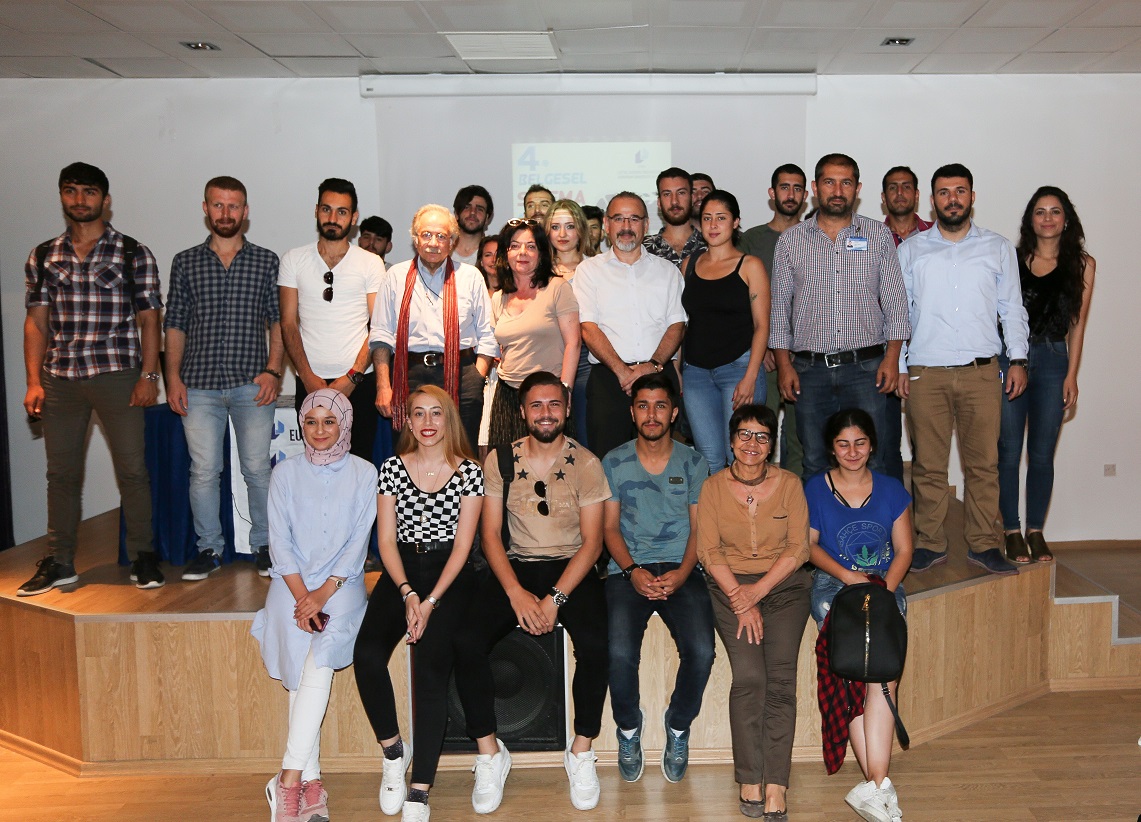 "Documentary Cinema" approached by successful director Rıza Enis Sakızlı
4th of "Documentary Cinema Days" organized by European University of Lefke (EUL) Faculty of Communication Sciences was conducted this year. In the event which took place at EUL Cinema Hall included seminars and interviews in addition to the film screenings.
Sakızlı: Documentary Cinema has an important place in the development of cinema all over the world
Award winning documentary cinema director from Turkey Rıza Enis Sakallı attended the seminar and interview part of this year's event as a speaker and handled the subject of "The Adventure of Documentary Cinema in Turkey and Young Film Makers". In the seminar which embraced the Turkish Documentary Cinema, Sakızlı explained the place and importance of documentary cinema in the other cinema types to the young communicators and touched upon the development of documentary cinema in the world history. Pointing out that the documentary cinema has a very important place in the development of the cinema in the whole world, Sakızlı said that, "Without building documentary cinema, there will be no developments in the cinema sector". Sakızlı said that documentary cinema is not just a type of cinema but it plays a vital role in the structural and sectorial development of cinema.
Film screenings were held with intense participation
In the film screening part of the event, the films of Sakızlı which won awards in different festivals and competitions met with the audiences. The works of art titled The Home of Separation: Melancholy (Ayrılığın Hüznü) and Acquiring a New Home (Yeni Bir Yurt Edinmek) were presented to the taste of audiences. After the film screenings which were held with intense participation, an interview with Sakızlı took place.
In the extraordinary documentary film examples from the world part of the event, "Gap-Totthed Women" by Les Blank and "That Sugar Film" by Damon Gameau were screened.
At the end of the event which lasted for two days, Dean of Faculty of Communication Sciences Prof. Dr. Belkıs Ayhan Tarhan presented a certificate of appreciation to Rıza Enis Sakızlı due to this participation.