A meaningful project from EUL Students to TMT Gemikonagi Association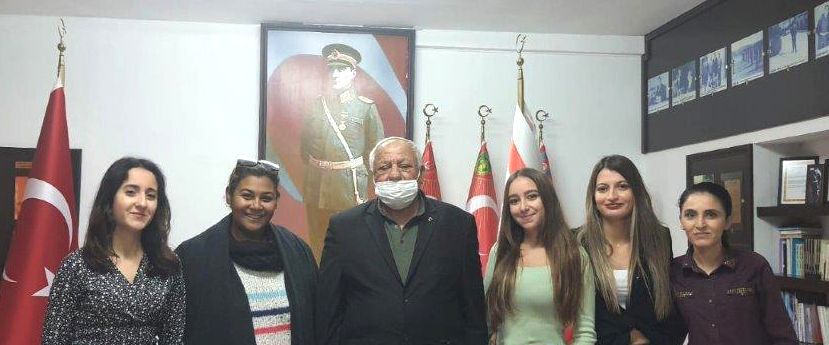 European University of Lefke (EUL) Dr. Fazıl Küçük Education Faculty English Language Teaching Department senior students Ceyda Cihan, Sinem Sıla Yıldırım, Nuray Kapar and Ceren Akbaş led by English language teaching instructor Naziyet Mercan Bozok, they built a "TMT MEMORIAL CORNER" at the center of the Turkish Resistance Organization (TMT) Gemikonağı Association within the scope of the project. within the scope of community service project. 
"TMT MEMORIAL CORNER" from EUL Students to TMT Association
Ceyda Cihan, on behalf of her project colleagues, said in a statement that she and her friends, under the leadership of their teacher Naziyet Mercan Bozok, completed the memorial corner in the Gemikonağı TMT Gemikonağı Association building within 6 weeks. She stated that their aim is for the visitors who visit the association to take photos in front of the panel in the memorial corner, which they made themselves, and to save these photos as memories.
Ceyda Cihan said that they thanked the lecturer Naziyet Mercan Bozok and the president of the association Ahmet Ced, who led the project, and everyone who contributed and supported them as a team.