At the event held at EUL, Foppex business partner Faize Akçaba discussed the issue of Entrepreneurship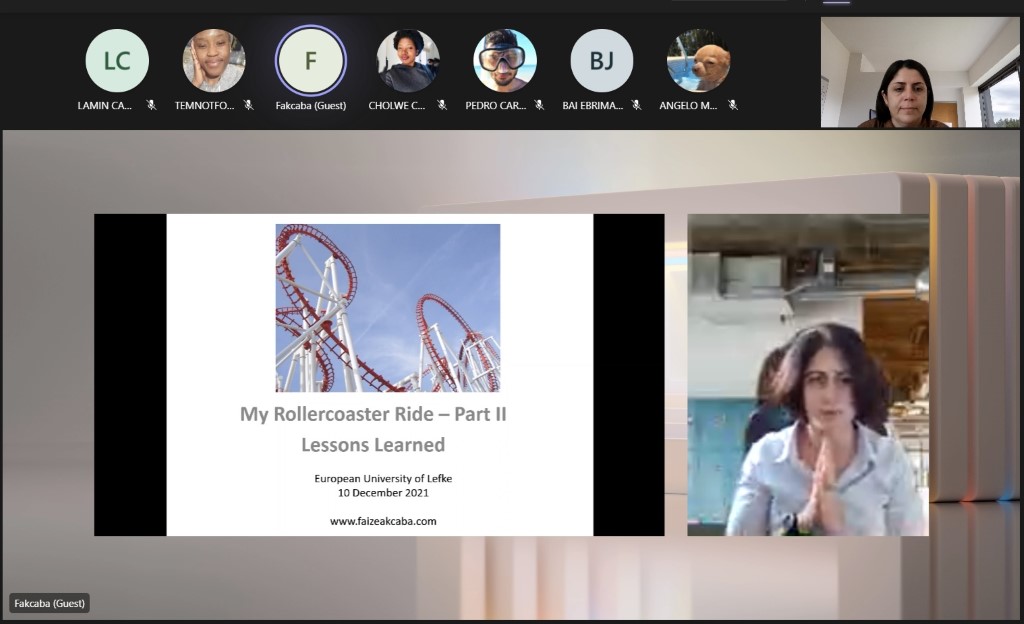 Within the scope of the online events organized by the European University of Lefke (EUL) Faculty of Economics and Administrative Sciences, Department of Business Administration, Communication and Foppex business partner Faize Akçaba addressed the subject of "Entrepreneurship" and was the guest of EUL.
Akçaba:  Shared information about the vision and mission of the companies
In her presentation, Akçaba talked about his entrepreneurial experiences and focused on important issues needed to be successful. First of all, she shared information about the vision and mission of the companies and explained the activities of the companies in detail to the students.
Akçaba explained the reasons for failure as well as what needs to be done to be successful. Akçaba emphasized the value of the experiences gained from failure and the lessons of being unsuccessful, opening the door to future success, and expressed what needs to be emphasized by combining it with her own work experience in order to be successful in entrepreneurship. Emphasizing logistics, focus, marketing and being passionate among them, Akçaba shared the vital role of working hard and establishing a work-life balance with the students.
Finally, Akçaba explained issues such as gaining experience, calculating finances, networking, being creative and practical, being realistic, and the importance of learning, emphasizing the ups and downs of life, and underlined that morale and goals should not be forgotten when the descent begins.