Award to EUL by the International Rating Organisation QS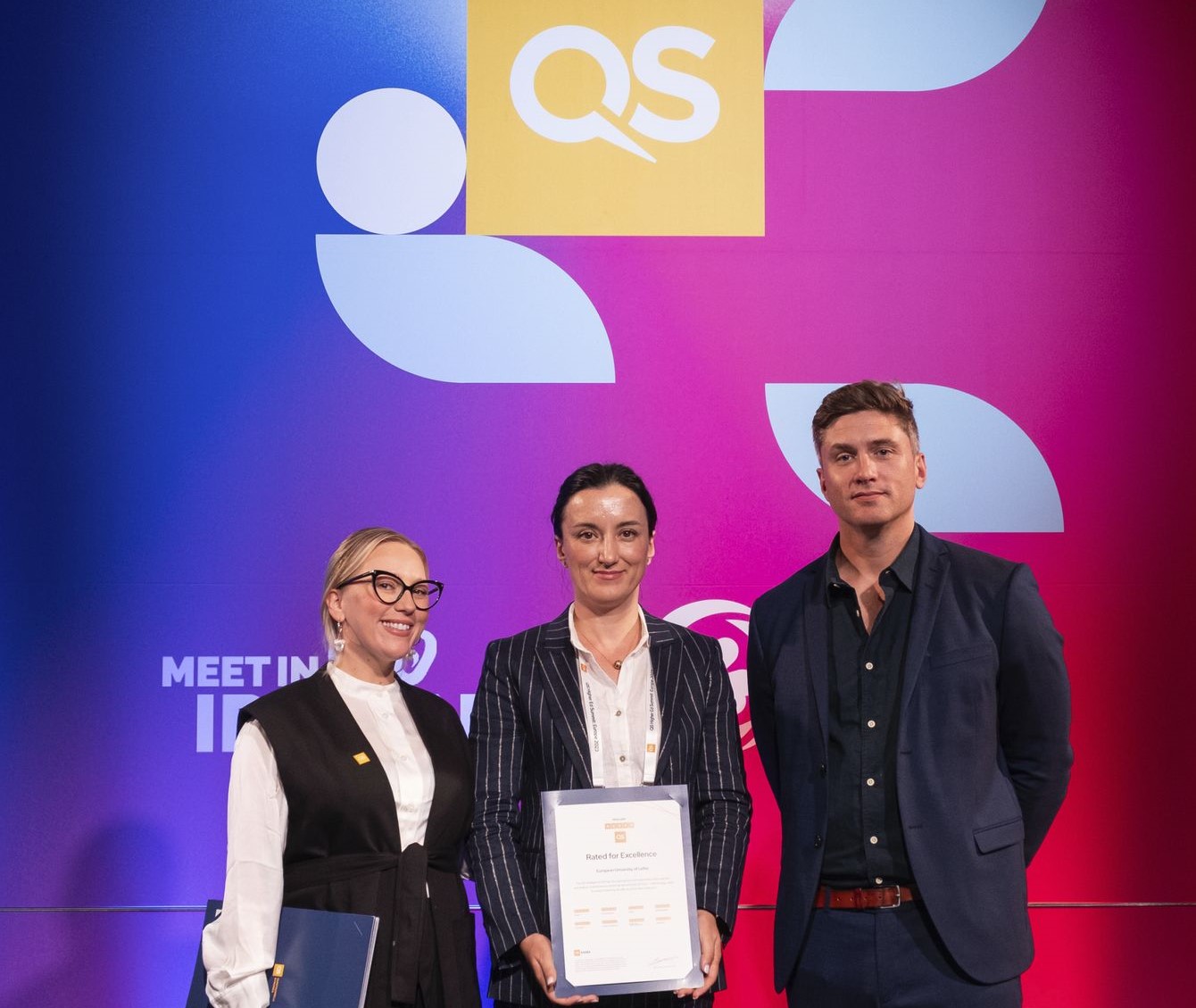 In the evaluation made by QS (Quacquarelli Symonds), an international organisation that ranks higher education institutions, the European University of Lefke, which achieved great success and scored full points in all parameters, was awarded a certificate of achievement by QS.
On June 28, EUL's great success was rewarded at the award ceremony held in Dublin, the capital of Ireland. Vice-Rector Prof. Dr. Carolina Smochina, who attended the ceremony held at the Dublin Royal Congress Centre, was presented with the certificate of achievement of the European University of Lefke by QS officials.
According to the QS Stars university evaluation results announced by the UK-based QS organisation, which has an international reputation for rating world universities in the field of higher education, EUL received 5 stars (full points) from 8 different parameters, which are all of the parameters used for evaluation. In this evaluation, which means great prestige for the university in the international arena, EUL received 5 stars (full score) in all 8 parameters used in the evaluation, including 'Education and Training', 'Employability of Graduates', 'Internationalisation', 'Academic Development', 'Equipment and Infrastructure', 'Social Responsibility', 'Expertise Criteria: Electrical & Electronics Engineering, and 'Inclusiveness', and achieved great success.
QS is an internationally recognised UK-based organisation that provides an audit service that rates higher education institutions worldwide and provides in-depth information on institutional strengths and weaknesses. This assessment service, called QS Stars, takes a detailed look at the various characteristics that characterise a modern, global university. The QS audit process assesses universities in detail according to different parameters of importance in higher education and announces the results.