Cypriot Meatball, Local Food of Cyprus offered to students at EUL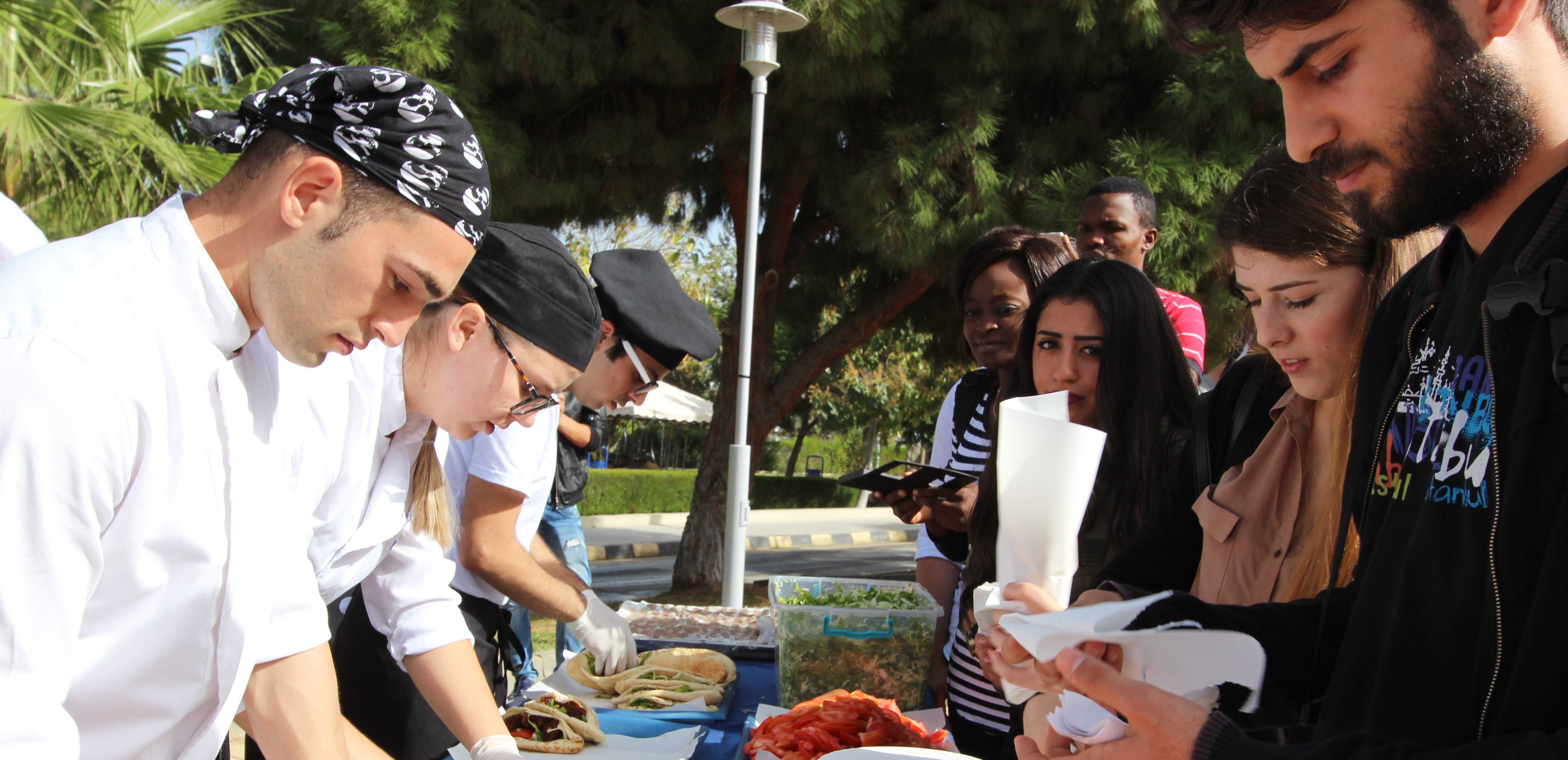 "Cypriot Meatball" prepared by EUL Gastronomy Department Academician Zihni Türksel and gastronomy students was offered to the students at the stands set up in two different places on the campus of EUL. Students expressed that they've liked the taste of the meatball which was served in the stands which draw intense interest.
Students who visited the stands in the framework of the event expressed their thoughts as follows:
Ecem Yeralacak: I am a third year student at the Faculty of Law. I am delighted to see such events ever since I came to the university. I wish these events to continue. I want our newly arrived friends to enjoy these beautiful tastes of Cyprus. In organizations where local tastes are introduced, we get the chance to know the cuisine of Cyprus.
Kadir Temelci: I am a second year student at the Faculty of Law. This is my second year at EUL and I am very happy to be a part of this university. Organizing these kind of activities before the exams increases our motivation. I want these events to be repeated all the time and I thank my university very much.
Hakan Etişen: I am a second year student in the Department of Classroom Teaching. We were glad to see such an activity and it was a great activity in terms of socializing. We look forward to such events.
Dilara Boran: I am from Mardin. I am a second year student at the Department of Psychological Counseling and Guidance. I came to EUL with undergraduate transfer and I love my school very much. I like the campus life very much. It is nice to see that our friends participates actively to these events. Thanks to this activity, we were able to get to know local tastes unique to Cyprus. I found the Cypriot Meatballs taste very delicious.
Gazi Avdal: I am a third year student at the Faculty of Law. I think that this was a great activity to get to know the cuisine of Cyprus and I support these kind of activities. It is motivating and fun for us that our university organizes events like these.