EUL Academician Kırıt made a statement on the occasion of "December 10th Human Rights Day"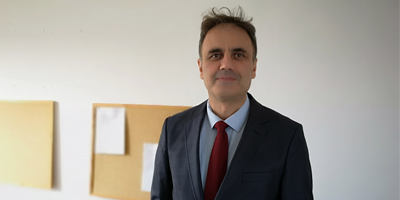 Kırıt: Human Rights is an inclusive and holistic concept
European University of Lefke (EUL) Faculty of Law Faculty Member Asst. Prof. Dr. Emrah Kırıt made a statement on the occasion of December 10, World Human Rights Day.
As the anniversary of the signing of the Universal Declaration of Human Rights adopted in Paris on 10 December 1948 under the umbrella of the United Nations, we celebrate the "World Human Rights Day" every year, in order to be an occasion to express our responsibilities and developments in this field, in a sense, we celebrate our report in the field of human rights. Explaining it as an important day that we see as an occasion to remember and remind, Kırıt stated that Human Rights is an inclusive and holistic concept.
Kırıt continued his statements as follows; Human rights have two main consequences. The first is that human rights encompass values ​​that apply to all people without excluding anyone. In this sense; Human rights are for everyone, regardless of the person's age, gender, duty or social status. This understanding should be embraced. There is no doubt that human rights are the product of a political struggle and its development; It continues by being shaped by social needs, problems and demands on them. On the other hand, it is clear that human rights are embodied not only in their political aspects, but in their legal basis. The second aspect is the need to consider human rights holistically. In other words; The full and complete protection and implementation of human rights should be realized in terms of all categories of rights, the fact that the recognition of only one part of the rights will not actually be sufficient to benefit from the rights and freedoms in a meaningful way.
Kırıt: I congratulate all people on this special day
Kırıt made the following statements in the continuation of his statement about the Human Rights Day; While talking about our shortcomings in the field of human rights today, we should not forget our strengths as a human family. This is a development that inspires us. Our feelings of justice and fairness are feelings that do not come out of us every moment we live, and they reveal how valuable a human being is. Our civilization; the right to life, the protection of our material and spiritual existence, the voice of our conscience against violations of freedom of expression, belief and many more. Today, when a child is abused, murdered, and a mother suffers, a great cry often arises within us. Here is that sound, in fact, apart from the wild life; It is the voice of human justice and civilization that we have established as the voice of right against injustice, life against death, freedom against harassment, and the high character of us humans. These lofty feelings we carry show that the ideal of human justice is the feelings that crown our existence despite all the negativities experienced in the retort of history and that we carry thanks to the civilization we have built. We should be proud of this and strive to do better with this motivation. I congratulate all people on this special day. I wish peace, prosperity and happiness for all people in the bright days to come.