EUL Academician Özdal; HIV is a preventable disease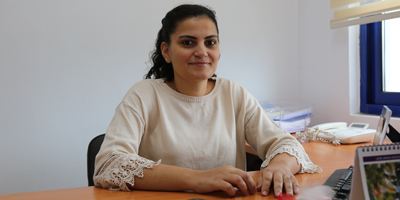 European University of Lefke Faculty of Health Sciences Faculty Member Head of Health Management Department Asst. Prof. Dr. Macide Artaç Özdal gave information about AIDS.   Stating that December 1 was recognized as the World HIV/AIDS Day by the World Health Organization in 1988, Özdal stated that the reason for declaring this day as a special day was to raise awareness about HIV/AIDS and to emphasize early diagnosis and treatment methods.
"HIV (Human immunodeficiency virus) is an infectious disease that damages immune system cells and causes serious health problems that can result in death. If people infected with HIV are not treated appropriately, the disease can progress and cause a fatal disease called Acquired Immunodeficiency Syndrome (AIDS). According to the 2020 data of the World Health Organization, 37.7 million people in the world are infected with HIV, and in 2020, 680,000 people died from HIV-related causes. In addition, according to the 2020 data, 16% of these people do not know that they are infected with HIV and 37% of the infected people do not have access to antiretroviral treatment," said Özdal, adding that within the framework of these values, HIV/AIDS is an important factor that negatively affects the health of millions of people around the world. She stated that it is possible to say that it is a public health problem.
Expressing that HIV is a disease that can be prevented by easy methods, Özdal said, "Unprotected sexual intercourse is the most important way of transmission of HIV. Apart from this, sharing of infected injectors or sharp instruments and passing the virus from an infected pregnant woman to her baby are other transmission routes.
Özdal continued her statement as follows; The theme of this year's World AIDS Day for 2021 is "End Inequality, End AIDS". In some societies, AIDS-related deaths are higher due to limited access to adequate diagnosis and treatment, and the inability to treat AIDS patients in a timely manner and effectively. Population density, economic difficulties and resource constraints caused by the COVID-19 pandemic bring great health problems, especially in developing countries, and in these countries where HIV/AIDS patients are concentrated, both the risk of transmission increases and access to appropriate treatment services decreases. In this direction, all stakeholders should do their part and effective intervention methods should be developed and implemented for HIV/AIDS, which causes great inequality between societies.