EUL students were informed about "Rural Tourism"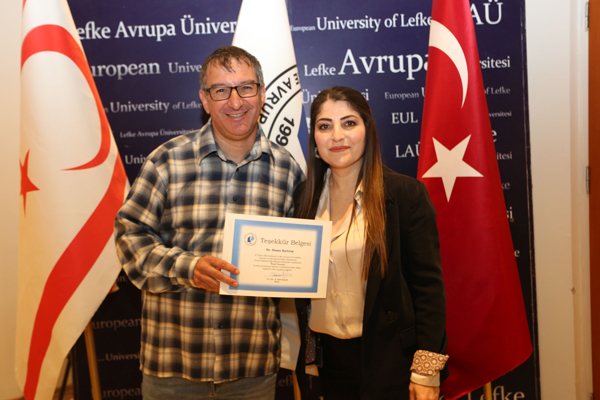 European University of Lefke (EUL) School of Tourism and Hotel Management Directorate of the Tourism Management Department organized a conference on "Rural Tourism".
At the conference organized with the participation of Hasan Karlıtaş, the President of Lefke Tourism Association, who is also a tourist guide, Karlıtaş met with EUL students.
Within the scope of the conference organized by the Department of Tourism Management, Karlıtaş informed the students about the importance of rural tourism, green tourism, special interest tourism, alternative tourism, sustainable tourism, and the history, culture, and nature values of Lefke.
Karlıtaş, who answered the questions of the department students, was presented a certificate of appreciation after the conference.