EUL Academician Perçinci drew attention to the importance of nutrition in school-age children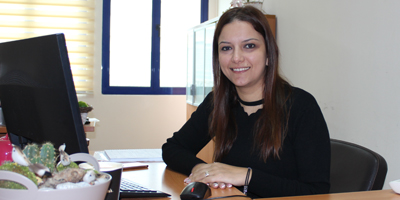 European University of Lefke (EUL) Health Sciences Faculty, Head of Nutrition and Dietetics Department Asst. Prof. Dr. Nazal Bardak Perçinci provided information on the subject of "Nutrition at School Period".
Perçinci, who started her words by saying, "Nutrition is the intake of the necessary nutrients in sufficient quantities and at the right time to protect health, grow and increase the quality of life," and emphasized the importance of nutrition in school-age children.
Stating that school-age nutrition is the period when physical and mental development is at the highest level, including the 6-12 age period, Perçinci said that children are the groups most affected by nutritional deficiencies and that wrongly learned eating habits continue for life and metabolic diseases, dental caries, obesity, vitamin and mineral deficiencies cause iron deficiencies. Perçinci continued her words as follows;
Regardless of age, children need the same nutrients as adults. Only the quantities needed are less.
It must be ensured that he has breakfast.
School meals should be eaten at school. It should be kept away from fast food style foods, fries and ready-made packaged products.
The foods we prepare in the donut bag should be rich in protein.
Instead of adding acidic drinks and ready-made fruit juices to the lunch box, buttermilk, milk-style protein-containing drinks should be added.
Fruit itself should be preferred instead of fruit juice. Thus, the pulp required for the body will be taken.
School-age children generally do not like the vegetable group. For this reason, care should be taken in the cooking and presentation of vegetables.
Stating that young children need 5-6 meals a day, Perçinci summarized the recommended food group and portion amount for children due to their limited stomach capacity;
• Milk Group: 2 Portions
• Meat Group: 2 Portions
• Fruit Group: 4-5 Portions
• Bread Group: 3-6 Portions
Perçinci said, "With the lunch box, children can be prevented from being hungry between breakfast and lunch or between lunch and dinner, and healthy food consumption can be ensured and followed up by teachers and school administration," Perçinci conveyed her recommendations for healthy eating at school;
– Lunch box, napkin and water should be brought every day.
-The students' consumption of the foods they bring should be followed well.
The brought vegetables and fruits should be washed very well.
– While recommending the foods to be included in the lunch box, the current 'circular on foods to be kept in canteens' of the Ministry of National Education should be taken into consideration. Foods that are not deemed suitable for sale in schools with the relevant circular should not be offered in the lunch box.
-The lunch box should be washed very well every day.