EUL Faculty of Pharmacy Dean Demirdamar celebrated "25th September World Pharmacy Day"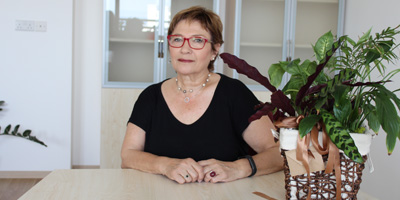 European University of Lefke (EUL) Faculty of Pharmacy Dean Prof. Dr. S. Rümeysa Demirdamar gave a briefing on 25th September World Pharmacy Day.
Demirdamar is a member of 146 international pharmacist organizations with more than 4 million pharmacists and a non-governmental organization that unites world pharmacists under its roof, the International Pharmaceutical Federation (FIP), which was established on September 25, 1912 in Den Haag, the Netherlands to gather member pharmacists within its body. He stated that it is a non-governmental organization.
Demirdamar stated that 25th September was proposed by Erciyes University Faculty Member Assoc. Prof. Dr. Halil Tekiner, at the general assembly meeting of the FIP (International Pharmaceutical Federation) congress held in Istanbul in 2009, to be celebrated as the World Pharmacists Day, and it has been celebrated since 2010.
Stating that the vision of FIP is to enable people all over the world to access safe, effective, quality medicines and health services with pharmacists who have quality assurance in drug treatment and the pharmaceutical care they provide to the patient, Demirdamar said that the International Pharmaceutical Federation's World Health Organization, UNESCO, World Health Professions Association, She stated that he works in cooperation with Local Pharmacy Organizations and Pharmacy Educational Institutions.
Finally, Demirdamar congratulated all pharmacists on the World Pharmacists' Day and wished them to continue their valuable contributions to public health.