EUL Department of Primary Mathematics Teaching Department organised Tangram Activity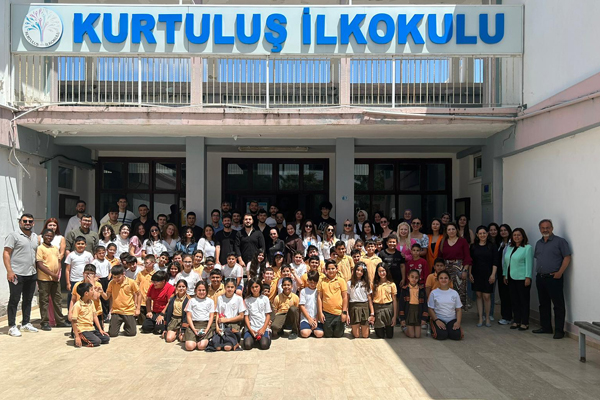 Tangram is a game used in the treatment of attention deficit
A Tangram Activity was organised in cooperation with the European University of Lefke (EUL) and Kurtuluş Primary School.
Providing information about Tangram, an ancient Chinese game used in the treatment of attention deficit, Head of the Department of Primary Mathematics Teaching Assoc. Prof. Dr. Nurdan Özreçberoğlu Kırıkkaleli emphasised the importance of Tangram, which is a concrete model for the development of spatial ability in curricula.
Özreçberoğlu Kırıkkaleli stated that Tangram is an activity that should be used especially in mathematics education in order to ensure the development of skills such as visual intelligence, future planning, reasoning, reasoning, problem solving, developing positive attitudes about geometry, creating hand and eye coordination, encouraging quick thinking, decision making, being patient and using time well:
Tangram sets were created with 3D printer laser machines within EUL
Tangram consists of a total of seven pieces, five isosceles right triangles of different sizes, one parallelogram and one square, obtained by cutting from a square. Tangram sets were designed by Asst. Prof. Dr. Feride Savaroğlu Tabak within the scope of the material design course and were created with 3D printer laser machines within EUL. In the activity consisting of a total of 4 stages, firstly, easy and medium level figures were given to the students so that they could understand the rules. In the last two stages, more difficult figures were given and then the students were asked to create a figure using their creativity. The activity was carried out as targeted and awareness was raised about Tangram.