EUL Faculty of Architecture Academician Menteş emphasized the importance of protecting cultural heritage in her statement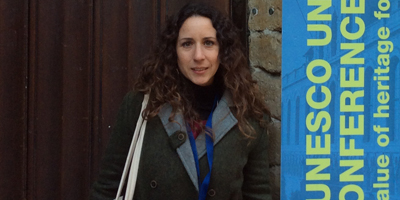 European University of Lefke (EUL) Faculty of Architecture Faculty Member Asst. Prof. Dr. Aliye Menteş made a statement on "Conservation of Cultural Heritage and Awareness of Sustainable Conservation".
Menteş, "Although our country is very rich in terms of cultural heritage, it is sad that awareness of protection is still weaker. Conservation and enhancement of cultural heritage is a long-term process and will only be supported if fully potentials, skills and knowledge are transferred between generations. Respecting cultural heritage and being aware of our values can be taught and learned with a common cultural heritage awareness "and emphasized the necessity of contributing to the education of children and young people for sustainable conservation awareness in the society.
"In particular, a constant effort should be made to open the horizons of young people, to raise awareness and to create different education and research programs. Menteş stated that encouraging young people to take concrete actions and to play an active role in the protection, preservation and promotion of cultural heritage sites is vital in protecting cultural heritage and raising awareness, "Menteş said, and He stated that it is important to increase the activities organized by local governments, schools, universities, youth organizations or institutions in cooperation with the partner.
Menteş said, "It will make a big difference to follow international protection organizations closely and to encourage the activities these organizations have planned for young people in our country. Heritage festivals, promotion walks in heritage sites, heritage roads, heritage awards, games on historical streets, heritage newspapers and different trainings are among the most important tools of heritage awareness raising, and increasing these activities that will contribute to social and cultural development He stated that it is essential to protect his future and pass it on to future generations.
Finally, Menteş said, "With this conservation awareness and vision we have adopted in the Faculty of Architecture of the European University of Lefke, we continue to raise awareness in the conservation and restoration courses, in the workshops we carry out in historical areas and in the research / application projects we have established within the scope of other academic activities."