EUL Law Academician Albaş highlighted the importance of "Social Justice"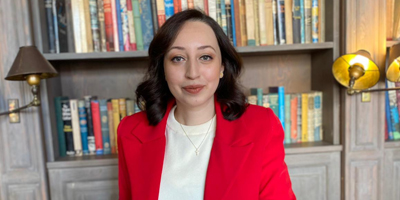 European University of Lefke (EUL) Faculty of Law Faculty Member Asst. Prof. Dr. Saniye Albaş drew attention to the importance of the concept of social justice.
Albaş stated that it is celebrated as the World Social Justice Day or in other words Social Justice Equality Day in order to draw attention to the concept of social justice, injustice and struggle against injustice in the world, and said that the concept of social justice has gained a place in many disciplines. Stating that the first example that comes to mind here is gender equality, Albaş said, "If we are talking about social justice, it is impossible to make an explanation without mentioning the concept of gender equality. Regardless of whether a woman or a man, considering that they are equal, they should be able to exist in life through the concept mentioned in both business, social and family lives ".
"We find the answer to the question of what we need to understand from social justice at the beginning of the Constitution of the United Nations General Assembly. In the mentioned Constitution, a universal and lasting peace; However, since it is based on the basis of social justice, the existence of working conditions where injustice, poverty and poverty are present for many people and this leads to a discontent that will endanger world peace and harmony and these conditions, for example; Stating that the fight against unemployment and occupational accidents, providing the minimum standard for livelihood, protecting children and women who are seen as the most vulnerable part of the society, ensuring gender equality without discrimination between women and men, and establishing a working order with more humane conditions, Albaş said, In the first article of the Constitution; it is mentioned that the government is a state based on the principle of social justice. Stating that the Turkish Republic of Northern Cyprus is a state based on the principle of social justice, Albaş said, "A state based on the principle of social justice is a situation that is considered even more important in bilateral relations, such as the working class that can be considered economically weaker and employers, which we call economically strong. comes out. We also benefit from the principle of social justice in matters that are emphasized, such as equality of opportunity in education. Because those who cannot receive education under equal conditions are denied the right to equal opportunity in educationToday, in every geography, it is revealed that equality cannot be fully achieved according to the distinction between those who have and those who do not. The common purpose of the countries is to make an effort in this regard and to provide equal opportunities for every student. "It is very important to take more active steps in this direction in terms of providing a fair environment."
Paying attention to equality and correcting unfair situations are among the aims of the principle of social justice.
Albaş said, "In terms of basic human rights, protecting human dignity, giving importance to equality and correcting unfair situations are among the aims of the principle of social justice", and in this context, individuals' trust in justice will increase and they will live in prosperity. Finally, Albaş said, "In that case, our duties are; "To stand against discrimination, inequality, unfair situations, injustice and unlawfulness, and to fight without giving up."