EUL Library Club Organised a "Kite Festival"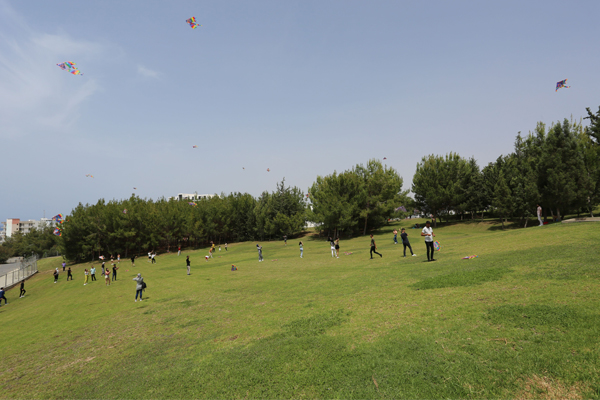 The "Kite Festival", which is traditionally organised by the European University of Lefke Library Club was held with an intense participation.
"Everyone who participated in the kite festival had their childhood memories refreshed"
The event, which was organised with the participation of Library Club members and University students, took place on the grass area in front of EUL Law Faculty. Children of the region also participated in the Kite Festival. Many kites were flown into the sky.
Colourful images emerged on the EUL campus where many kites were flown.