EUL Orientation Events attract attention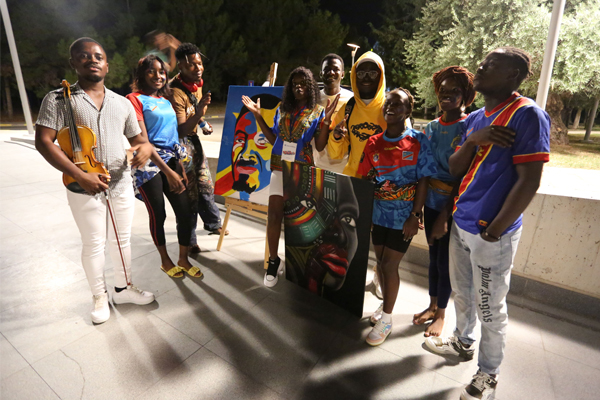 Activities are organised within the scope of the Orientation Week organised by the Social and Cultural Activities Centre in order to support the adaptation process of the newly enrolled students to the European University of Lefke (EUL).
The events organised within the scope of the "Orientation Week", which is traditionally held every year, started with a cinema night. Students showed great interest in the cinema night held within the scope of the orientation activities held on campus.
EUL students, who came together at the Cyprus and International Culture Night, had the opportunity to get to know the cultures of different countries as well as the Cypriot culture. While Cyprus-specific flavours were served at the night; Cyprus Folk Dances were performed by the Lefke Municipality Folk Dance Team. 
"Dance the Testi" show was performed
At the event where the "Dance the Testi" was highly appreciated, the students had the opportunity to participate in the games accompanied by cultural music. In addition, the students participated in "Cultural Fashion Show", "Dance" and "Song" presentations in order to introduce their culture in the programme.