EUL Orientation Team provided convenience to all Newly Registered Students for their Registration Processes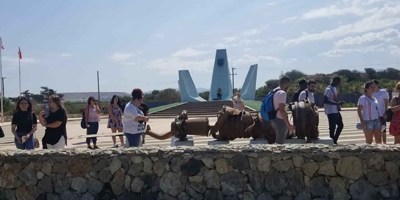 European University of Lefke's (EUL) orientation activities of the 2018-2019 academic year which started with the welcoming of the newly registered students at the Ercan Airport and placing them into their dormitories are proceeding with many different activities.
Under the framework of the orientation days which is sponsored by Telsim, many activities are carried out including and in addition to the fun, cultural and sportive activities, there are many different activities that will enable the students to adapt to the university and the Turkish Republic of Northern Cyprus (TRNC).
While helping the newly registered students and their families in many fields at the 3 different stations established within the campus, counseling services are provided to the students in order to enable students to complete their registration process easily.
On the other hand, under the framework of trip programs organized for the students who completed their registration process, historical and cultural places of Lefke region are being introduced to the students and their families. In the scope of the trips, students who visit the region of Lefke and their families have the opportunity to learn about the historical, natural and cultural places.