EUL Students Organized a "Communal Help Charity"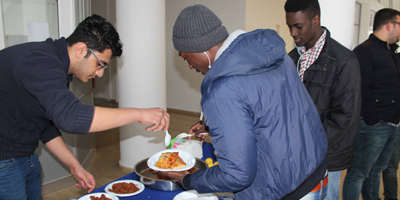 A Social Responsibility Act by EUL Students
The students of European University of Lefke (EUL) Psychology Club, under the leadership of their instructor Assoc. Prof. Dr. Zihniye Okray, has organized a "Communal Help Charity".
The students have sold foods which have been previously prepared by themselves, in order to provide support to the needy students who were from the Eastern and Southeastern regions of Turkey.
Students have provided information in regards to their research, and also stated that they have initiated this event firstly on social media and have worked towards building support to the village schools and students who are in need, through a work team.
Students who have indicated that the charity was organized through the support of the Psychology Department instructors, have stressed that the collected donations were distributed to a high-school located in Şırnak and that they will organize a charity event once a month from this date and onwards.