EUL Students Orginazed a Fair for "Wonder Boy Samet"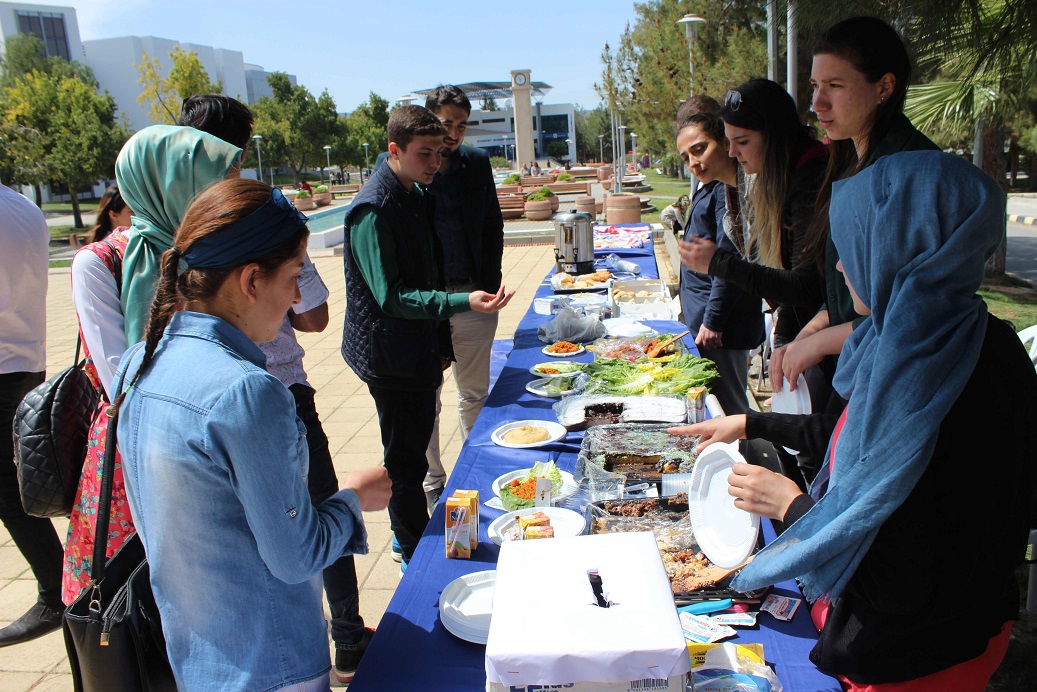 European University of Lefke (EUL) Student Diaconate and students of Psychology Club organized a social solidarity fair with "Give Wonder Boy Samet a back" slogan under the leadership of Assistant Professor Zihniye Okray.
Students pointed out that they have been organizing several fairs for the sake of social solidarity and said that the aim of this fair is to help 5 year old Samet Girgin living in Uşak, Turkey. Students said that Samet suffers from serious growth deficiency (Wolf- Hirschhorn Syndrome), deafness, liver cancer, epilepsy and asthma and they sell the nurtures that they prepare for Samet at the fair.
Students said that they organized the fair with the contributions of Psychology Department lecturers and underlined that they want to raise awareness for Samet. They also stated that they are happy that they had the chance to contribute to the treatment of Samet.