Foreign Students are amazed by Lefke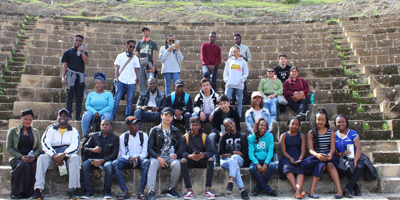 EUL's New Students are getting to Know Lefke
Orientation program prepared by European University of Lefke Directorate of External relations for the new students enrolled in the university for 2017-2018 spring term is proceeding with informative seminars and cultural visits.
Students had the chance to learn the history and the culture of Lefke with the visit organized under the framework of orientation program.
Students got informed about historical, natural and cultural places
Historical and cultural places of Lefke were introduced to new students within the scope of Orientation Days Visit Program. The students who had the chance to visit Soli Ruins, Cengiz Topel Statue, Lefke City Centre, and Güzelyurt region were informed about historical, natural and cultural places.
Faculty Academicians informed the students
In the program in which the students had the chance to get detailed information about their faculties, the students also received informative seminars organized by Student's Dean Office, Directorate of External Relations and International Student Club.