International Women's Day statement from EUL Academician Asst. Prof. Dr. Saniye Albas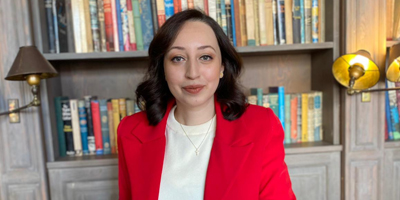 European University of Lefke (EUL) Faculty of Law Faculty Member Asst. Prof. Dr. Saniye Albas made statements on the occasion of "March 8, International Women's Day".
Albas made the following statements in her statement; As it is known, March 8, International Working Women's Day, declared by the United Nations in 1977, actually dates back to even earlier dates. The events that ignited the struggle of women to have equal rights with men, in particular, started with the strikes of hundreds of women working in the textile industry in New York City, USA, on March 8, 1857, to protest their low wages, long working hours and inhumane working conditions. In the fire that broke out during the aforementioned strikes, many women workers lost their lives as a result of the workers not being able to escape from the barricades set up in front of the factory.
After a long time, Albas stated that 8 March was accepted as the "women's rights, international day of peace" in the United Nations General Assembly in 1977 in the struggle for women's rights, and that two main reasons were given as the reason for this acceptance, and that these reasons led to world peace. He also stated that women need equality and opportunities for self-development in order to protect, social development and enjoyment of basic human rights
Stating that the history of women's movements in Turkey dates back to the pre-Republican era, Albas continued as follows: Turkish women, affected by the struggles of women who demand equal rights in the world, have tried to make their voices heard for more than a century for the right to education, work and vote. With the establishment of the Republic, social and political rights (such as voting and being elected) were given to women before many countries of the world, with the bright idea that "women should have equal rights".
Albas stated that the struggle for women's rights continues today and gave the following statements in the continuation of his statement; Because, it should be ensured that the equality of women and men can be fully formed in education and employment, and that women can be in a decision-making position in the public sphere. It should be possible to live in a world where gender equality and discrimination are prevented. It would not be wrong to say that we are in a position to set an example in the Turkish Republic of Northern Cyprus, especially regarding women's rights. Nevertheless, the fact that there may be some improvements (legal, social, political) should not be overlooked. On this occasion, I support and congratulate the 8 March International Women's Day and the just struggle of our women.