Lead your future with EUL graduate programs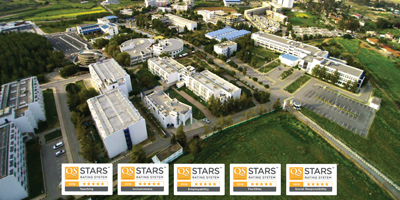 European University of Lefke (EUL) continues to admit students for the Spring Semester to the Master's and Doctorate programs in Lefke and Nicosia campuses
With the awareness of the importance of scientific knowledge and lifelong education in every sector throughout the world in the new process we are in, there is a greater need to reach information and to use it in a beneficial way. Everyone, from education to health, from official institutions to the private sector, develops new strategies in line with this information age. In such a process, European University of Lefke continues to offer graduate education at Lefke and Nicosia campuses to anyone who wants to keep up with new strategies, invest in their career and specialize in their field.
EUL provides 50% scholarships to military personnel and police officers, civil servants and graduates in graduate programs.
EUL, which is a leading higher education institution in Northern Cyprus with its national and international scientific research activities, offers a career within the Graduate Education and Research Institute with its strong academic staff in many different disciplines from social sciences to science, from education to health sciences, where scientific and academic knowledge is supported by sectoral knowledge offers the possibility. The educational languages of EUL are offered in 22 master's and 17 doctorate programs, which vary in Turkish and English, 50% for military personnel and police officers, 50% for EUL graduates, 50% for civil servants, and 25% for lecturers and teachers.
European University of Lefke invites all candidates who want to be one step ahead of their competitors and lead their future in this competitive environment where scientific knowledge is needed more than ever, where individuals who produce, manage and use information are invited to experience graduate education. Candidates who will apply to graduate and doctorate programs affiliated with the Graduate Education and Research Institute will be able to obtain the necessary information from www.eul.edu.tr or from the phone number 0392 660 2000 (ext. 2305). Candidates must apply for graduate programs via https://onlinebasvuru.eul.edu.tr/