Meaningful projects of EUL students continue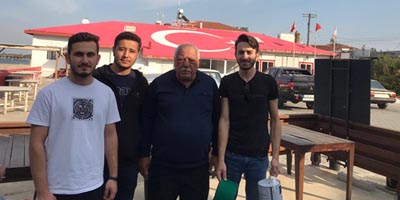 A meaningful social responsibility project was carried out by European University of Lefke (EUL) Dr. Fazıl Küçük Education Faculty Turkish Language Teaching Department.
In the project carried out by EUL students İsmail Emre Uçmak, Şerif Avşar, İbrahim İlik and Hüseyin Can Teacher, the Turkish Resistance Organization (TMT) Mujahideen Association building in Gemikonağı was repaired and cleaned.
EUL students gave information about the purpose and scope of the project and stated that they aimed to find the obsolete aspects of this building, which is of historical importance for Gemikonağı, and to restore it to the people of the region in accordance with the requirements of the modern age. The students stated that they were happy to complete the project within the framework of volunteerism by making determinations in line with their needs such as the repair of the Gemikonağı TMT Mujahideen Association building and environmental cleaning.