Nursing has an universal indispensability in human life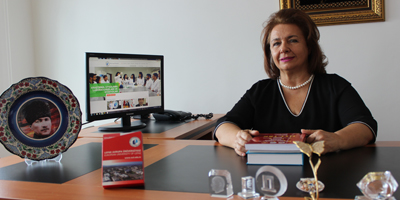 Director of European University of Lefke (EUL) School of Health Prof. Dr. Deniz Şelimen emphasized the importance of health on the occasion of May 12 International Nurses day and conveyed information on nursing profession.
While explaining the nursing profession as a scientific care art that protects and improves the health of the individual and targets comprehensive, quality and evidence-based health care when they are sick, Şelimen stated that nursing is a multidimensional profession that requires respect for human life and honour as well as knowledge and skills.
Şelimen: The recent epidemic once again demonstrated the indispensability of nursing in human life worldwide.
Susan, who stated that in order to train qualified power, nursing education should be given in clinical practice environments that support theoretical education by expert health professionals, emphasized that EUL, which is aware of the necessity of performing clinical practices with care and supervision in nursing education that serves human health, has established nursing practices laboratory, fully equipped laboratory, children's and maternity laboratories and offered them to students.
Şelimen stated that the students learn and apply the basic practices with models and equipped laboratory materials with these facilities. She went on to say that due to COVID 19 practices in nursing education have been affected negatively both in the TRNC and Turkey just like whole world, yet these effects must be             retrieved in the following years.
Stating that the recent epidemic reveals the indispensability and importance of nursing in human life all over the world, Şelimen said that in this context, Education and State institutions should be more sensitive to nursing education and personal rights.