Physical Activity is Obligatory to Protect the Heart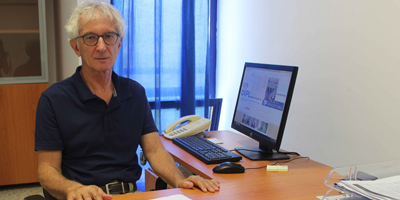 European University of Lefke Physical Training and Sports Academy Director Prof. Dr. Caner Açıkada made a statement about the importance of physical activity to protect the heart within the context of "World Heart Day".
Açıkada emphasized that the number of deaths from heart diseases has been increasing year by year and that inactiveness and nutrition habits are one of the major reasons of heart diseases and added that according to a research, the Turkish community is among the first three countries with the worst physical activity and condition in Europe. Açıkada said that "Regardless of our weight and external appearance, we have to do physical activity and protect our heart. As the human body moves, it develops some enzymes and with the help of these enzymes our bodies move more easily, feel healthier and fitter." Açıkada emphasized that first of all everyone should see a doctor or a sports physician and found out if it is bad for health to increase the pulse sate and mobility.
Açıkada said that normally the pulse rate of a rested male is 70 and female is 80 and added that this ratio begins to range lower than the normal population due to exercises and efficient heartbeat.
Exercising is efficient in cardiovascular system strengthening
Açıkada said that, "American Medical Society for Sports Medicine is trying to draw people's attention to the importance of exercising with announcing the benefits of exercising for 30 minutes and even creating a slogan as "Exercise is Medicine". The association used to recommend exercising 2-3 times a week in the 1990's, but nowadays it recommends exersicing everyday with walking, running, skiing, cycling, swimming, fitness, aerobics, tennis, football, basketball and similar activities. These activities are efficient in cardiovascular system strengthening".
The most active age group in terms of physical activity is 35-44
Stating that in Turkey studies show that only 25% of the population had the desired level of physical activity, Açıkada pointed out that 63% of the 15-19 year old population is not physically active and that this rate of physical activity is similar to the physical activity habits of 55 years of age which is the least active age group in the society and that the most active age group is 35-44 in terms of level of physical activity.
Açıkada said that "Older generations aside, we have to teach the habit of physical acitivity to our newly-emerging children and young people, and we need to provide an environment where they can play sports in their daily lives". He also emphasized the importance of physical education teachers and coaches in and the need of encouraging programs that will give the youth a habit of exercising and doing sports in universities and informing youth about healthy heart and vein structure.