Posture Disorder addressed at EUL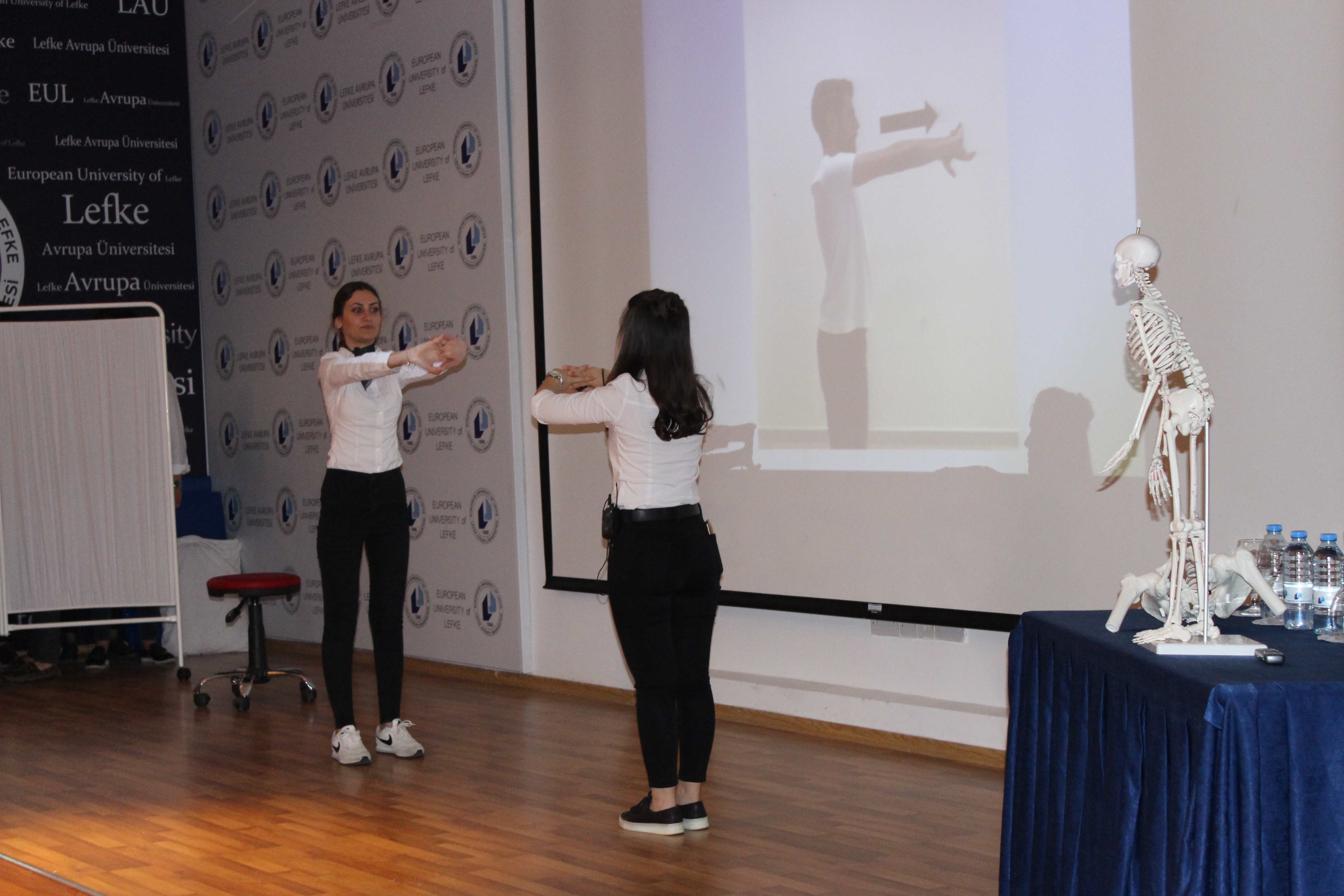 EUL Students conducted Posture Analysis and conveyed Information in Lefke Region 
European University of Lefke (EUL) Physiotherapy and Rehabilitation Club conducted informative exercises titled "Are you willing to do yourself a favour and Correct your Posture with us?"
In the presentations which were conducted by the 4th year students with the leadership of Chairperson of EUL Physiotherapy and Rehabilitation Department Asssit. Prof. Dr. Gülbin Ergin and Academician of the Physiotherapy and Rehabilitation Department Prof. Dr. Nuray Kırdı, posture disorder, which is one of the most important problems of daily life, is a problem that is not paid attention in daily life and various problems that are encountered with the advancement of the age that decreases quality of life were discussed.
Students conveyed information on correct posture
In the practice studies, in order to avoid problems with posture, people with postural disorders were first informed about the place and importance of physiotherapists in their lives and information was given to the people about the correct posture by means of exercises which are the most important weapon of the physiotherapists. In the practical studies conducted by the students, the students were informed about the relationship between exercise and correct posture and some situations where posture was not paid attention in daily life. Furthermore, students gave information about the deformities in the spine and the inequality of the shoulder levels or the rounding of the shoulder along with the advancement of the age, and showed visuals about what should be taken into consideration during daily life activities in order to avoid pain in the back.
In addition, EUL students conducted posture analysis around Lefke, especially those working on a computer and normally affected by posture, and confirmed the most affected problems and informed them accordingly.