"The Second Home" project from EUL students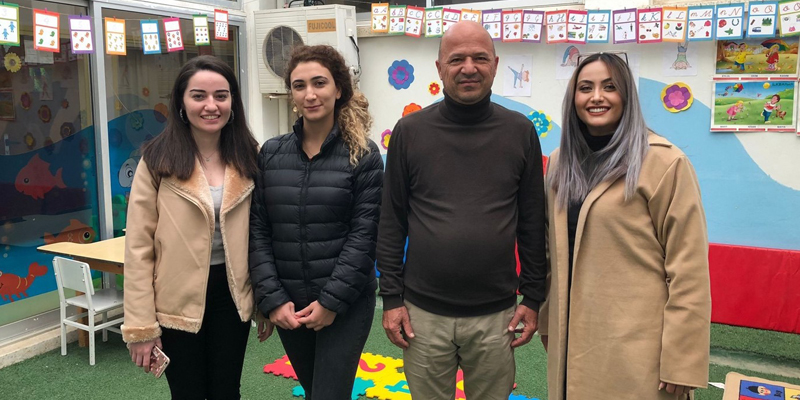 European University of Lefke (EUL) Dr. Fazıl Küçük Education Faculty English Language Teaching (ELT) Department implemented the "The Second Home" project within a six-week period at the Nicosia Special Education Center as part of the "Community Service Applications Projects".
The team consisting of senior students Fatma Gaffaroğlu, Betül Keskin and Elif Miray Özen from the Department of English Language Teaching at the Faculty of Education implemented a community service project under the leadership of Lecturer Naziyet Mercan Bozok.
Within the scope of the "The Second Home" project, the students rearranged their gardens for special children at the special education center and spent quality time with them. As part of the project, they created a new garden and a new space for special education students.
For this meaningful 6-week project, the students of the European University of Lefke had the pleasure of helping special children, meeting their needs and having a good time with them.