Social Workers Play a Crucial Role in the cases of "Violence against Woman"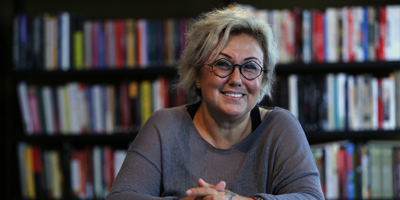 Head of European University of Lefke (EUL) School of Health Department of Social Sciences Prof. Dr. Şengül Hablemitoğlu made some statements about the efficient role of social workers in the cases of violence against women.
Hablemitoğlu pointed out that, 8 March World Women's Day is an important opportunity for those who work in different fields to corporate and to produce thoughts, policies and services on issues affecting women's quality of life and added that, "In this context, the issue of women is a special field of work because of the potential for women to be disadvantaged in the fields of social and private public services,".
Hablemitoğlu; Social Workers who work together with Women Groups play an efficient role in many fields
Hablemitoğlu listed the fields of work that the social workers play an efficient roles as; access to cases, mediation and advocacy for the client system, gathering information on the matters of violation of women's rights and violence against women on the individual or societal dimensions, evaluating these information, preventing violence against women, taking action for awareness raising and intervention, education of women, behavior modification, counseling, clinical and support services. Hablemitoğlu stated that with an empowerment-focused approach, they are working to improve the status women, combat inequality and prevent women from accepting violence at shelters, hospitals, nurseries, courts, prisons, family counseling centers, schools where social workers perform their duty.
Hablemitoğlu said that, "In recent years, as one of the professions that is working to create awareness and create solutions for the violence against women by raising women with their own strengths, social services has taken its place in this struggle with an occupational humanitarian mission,".  Hablemitoğlu also emphasized that this mission has been strengthened by providing "gender equality lesson" and field applications in the subjects of gender equality to the students of Department of Social Work at European University of Lefke.