'Substance Addiction and Protection Measures' discussed in EUL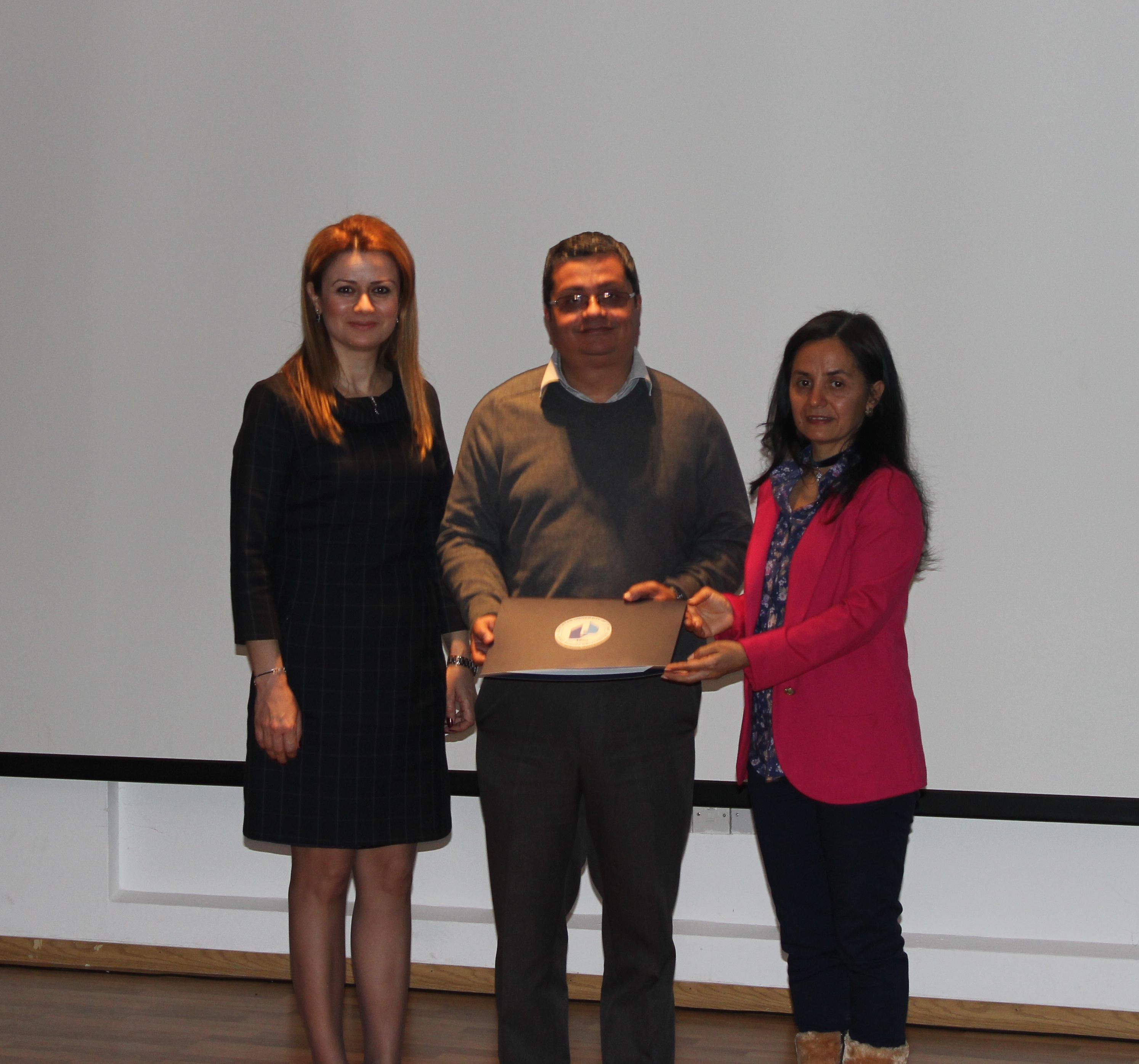 A conference on "Substance Addiction and Protection Measures" was organized by European University of Lefke (EUL) Students' Dean Office. The President of the Cyprus Green Crescent Foundation, Dr. Ayşe Gökyiğit participated in the event which was realized in Rauf Raif Denktas Educational Complex Conference Hall, as a speaker.
Gökyiğit: Substance use can permanently damage the brain
In the most general sense, addiction is defined as a person being overly committed to something, Gökyiğit put on common features of addictive substances in his presentation, such as; what these substances are, what they have changed in the person, their symptoms and harms. Gökyiğit stated that common features of addictive substances are divided into two as reinforcements and tolerance development, as a reinforcement, the substance promotes the use and as tolerance factor, it promotes the accumulation of usage dosage.
Gökyiğit emphasized that the brain of adolescent individuals are developing, so that the harm that the addictive substances give to the developing brain can be temporary, not permanent. Gökyiğit said that as long as one continues to use drugs, concentration skills are diminished and over time, it is difficult to make the right decisions, to control emotions and moods. Gökyiğit stated that the use of the substance leads to a decrease in the water required for the brain, which causes the head and body pain the next day, which causes the user difficulty in standing or walking, frequent falls, and therefore injuries.
Gökyiğit: Learn to say no
Those who use substance abstain from the following kinds of reasons: 'I did not solve my problems, I thought I would forget or forget using substances', ' We decided as a group, I could not stay outside' and 'I wondered, tried'.  The shortest and clearest answer you can give for the offer of drug use is "no" in order not to fall into the network. The person who cannot learn to say no will not be able to reject the substance offer of his friend who uses the substance and he will face the trial step which is the first step of the dependency.
Gökyiğit responded to the questions of the students who participated in the conference, saying that the way to be protected from substance addiction is to never start using the substance, and emphasized that stating that only once use has no harm, is wrong.
At the end of the event, Student Dean Özgür Yılmabaşar presented Gökyiğit with a certificate of appreciation.