The 'Edexcel-Pearson Assured' accreditation of EUL English Preparatory School renewed for the 3rd time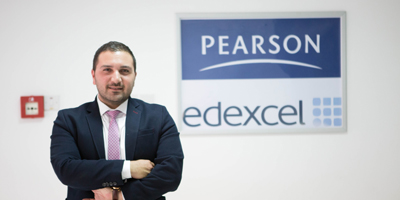 The 'Edexcel-Pearson Assured' accreditation of European University of Lefke English Preparatory School has been renewed for the 3rd time. Having expressed the satisfaction of the success achieved by the audit, the director of the English Preparatory School of EUL Assoc. Prof. Dr. Emre Debreli stated that the quality assurance and accreditation given by 'Pearson Assured' is of great importance in terms of international acceptance.
Pointing out that Pearson Assured has evaluated EUL English Preparatory School under three basic quality criteria: management-organization, education-learning and assessment-assessment, Debreli emphasized that the studies carried out by the Preparatory School were once again at international standards.
Debreli noted that students who successfully complete the Preparatory School will be eligible to receive a certificate showing that they are accredited by Pearson Assured (a quality-assured program), making this certificate a reference for EUL students. Debreli voiced that accreditation is a system that enhances the validity of these programs in the eyes of other institutions that demonstrate the quality of the work carried out by educational institutions. Finally, pointed out that taking this accreditation from a significant educational institution like Pearson is another source of pride for them.
Debreli: "It is a reference for students"
Debreli stated that the certificates that the successful students will obtain will help both in abroad and business life, and wished them success for their future lives; during the speech. Pointing out that the internationally recognized certificate that the students will receive is a reference for them, Debreli stated that the Edexcel Pearson certificate will provide students with great academic and occupational advantages.