EUL academician Erişgin drew attention to the "World Children's Rights Day"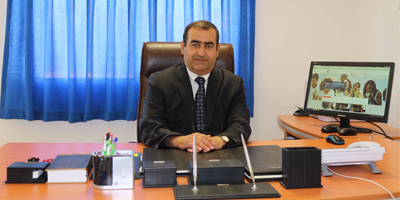 Dean of the European University of Lefke (EUL) Faculty of Law Prof. Dr. Nuri Erişgin made a statement on the occasion of the "World Children's Rights Day".
"Today (November 20) is the World Children's Day. A person is the child of his parents at any age, However, he stated that according to the UN Convention on the Rights of the Child, every person who has not completed the age of eighteen is considered a child, and that the UN Convention on the Rights of the Child is the latest international document that accepts the child as a value that should be respected and binds all signatory states.
Erişgin stated that the right to live is the fundamental right of the child, and that there are various rights that arise from this right and become separate rights, and that all of these rights are shaped by the needs of the child. Stating that every person has various material and spiritual needs, no matter whether children, young people or adults, Erişgin said, "It is not enough to meet the financial needs of our children; their spiritual needs must also be met. Indeed, to love, be loved, peace, trust, security, justice, identification and protection of the identity and living space, existence in social, economic and cultural common living areas are all human needs. Could there be a person who doesn't want any of these? Adults can personally declare their willingness to meet such needs and strive to achieve.  It is extremely important for children to meet these needs, "he said. "It cannot be expected from children of all ages to meet or request such needs personally," said Erişgin, adding that it is the duty of adults to meet these needs.
It is important to listen and understand children
Children who have reached a certain age should not be prevented from declaring their desire to meet their needs like adults, or making an effort to meet their needs or asking for their opinion while meeting their needs, as it is considered normal and not prevented, because a child who has reached a certain maturity has the right to participate and this He drew attention to the fact that if the right is not respected and treated properly, then the child will be detained and the most important thing to do is to take care of the children.  "We should take care of our children every day, not one day. Indifference towards the child at home makes the child lonely and desolate; this gives it a sense of abandonment. However, we cannot leave children alone at home or on the street. How can both the conscience of the person and the society bear this heavy burden ?! It's enough to talk, do activities together, even just spend time together. This is a right that the child and the society can demand on behalf of the child, "said Erişgin," Let's listen to our children and understand them. "Understanding them is the first and most important obstacle that will prevent them from degrading."